California Apostille Service

  24 Hours, same day, legalize documents.

California 24 hour apostille, Los Angeles documents, san diego apostilled, san francisco apostilles, san jose apostil, yolo county apostile, spanish apostill, espanol apostilla, legalizacion, traduccion, apostillado en California, apostillada en Santa Rosa, apostillados en sacramento county, apostilladas en california, apostila en 24 horas, california document legalization, it is a document authentication, document attestation, california secretary of state apostille service, what is an apostille, embassy, consulate, embassy legalization.

What is an Apostille?  Que es una Apostilla?

An apostille is a special seal applied by an authority to certify that a document is a true copy of an original. Apostilles are available in countries that signed the Hague Convention Abolishing the Requirement of Legalization of Foreign Public Documents, popularly known as The Hague Convention.
Swiss Banks Accounts
Apostille is an
international certification comparable to a notarisation in domestic law.
Wikipedia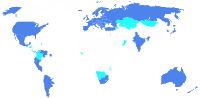 Que es una Apostilla?  Una apostilla es un sello especial que estampa una autoridad para certificar que un documento es una copia verdadera de un original.